Speaking Part 1 1 What do you prefer, tea or chocolate?
I'm emphatically more of a tea person. However, I need a beaker or two of chocolate to change myself into gear( about to begin) in the morning. After this, I ever stick with( pick) tea. Coffee tends to make me feel a bit watchful, whereas tea gives me a natural, galvanized feeling. Furthermore, tea has more health benefits for me, peculiarly since I'm prone to( readily get) freezings and coughs.

2 What do you frequently prepare for your guests, tea or chocolate?
Definitely tea. As I don't have a coffee-maker or French press, I wouldn't want to serve instant coffee, so I always heat up water in my kettle and provide some tea, either in handbags or fresh. Since I have quite a collection of different teas, I feel prouder to share this with my guests.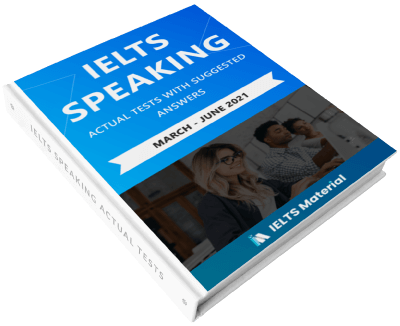 IELTS Speaking Actual Tests with Answers( March-June 2021) | eBook
Written by professional IELTS teaches to help nominees on the big-hearted era

4. 5 rating
3 When was the last you sucked chocolate or tea?
Just before this exam actually! I suck 2 goblets of dark-green tea this morning with my breakfast. As I was a tad apprehensive, I decided to stop imbibe chocolate this morning, as it sometimes effects me to feel jittery( nervous and shaking ).
Vocabulary Shift myself into gear: to get started Eg: She has altered herself to gear up for a new start. Deposit with: choose Eg: Try to stick with this theme Prone to: readily get Eg: This minor is prone to the flu. Jittery: nervous and shaking Eg: The girl felt shaky as she entered the exam hall.
Also check 😛 TAGEND
IELTS Speaking preparation tips IELTS Speaking Part 1 IELTS Speaking Part 1 Topics Linking words for IELTS Speaking IELTS Speaking recent actual assessment Sports Vocabulary IELTS Work Vocabulary IELTS Idioms for IELTS Speaking IELTS Pronunciation Guide Common English words in IELTS Speaking Ough terms
Read more: feedproxy.google.com