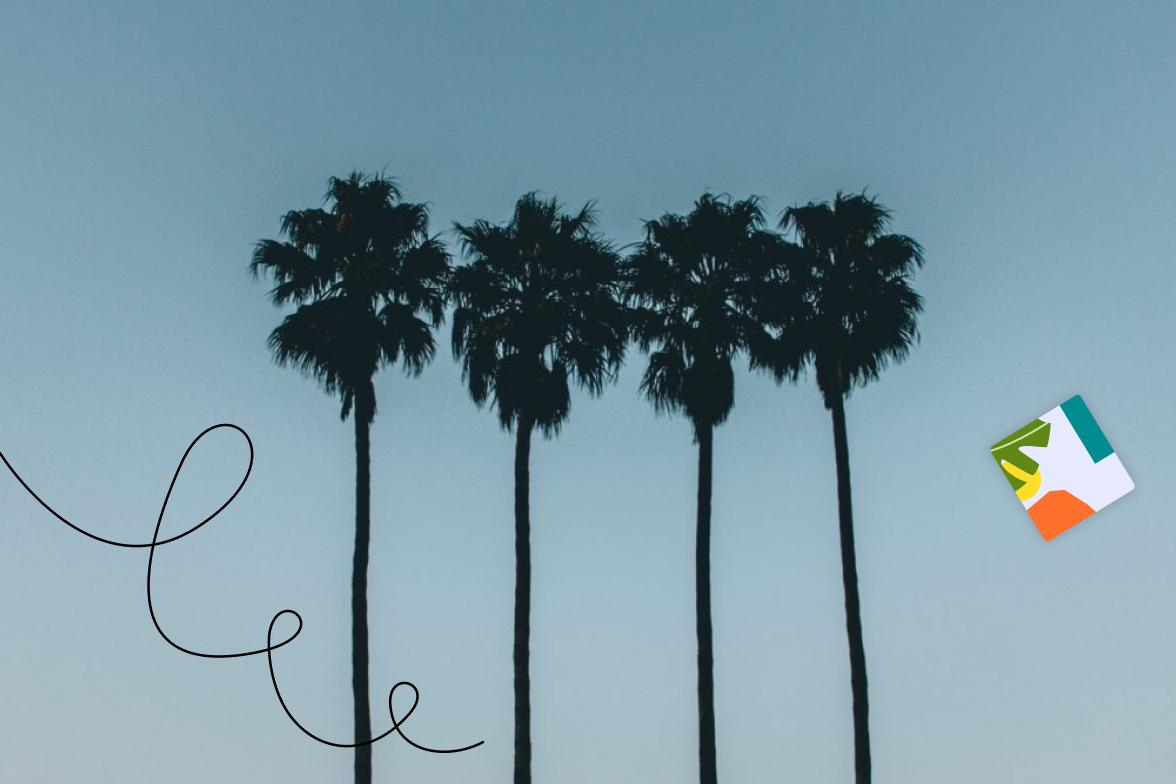 As April comes to a close, and we looking forward to another month where our world-wide unit is living in various forms of lockdown and withdrawal, I has been determined that for the month of May, Buffer will operate under a 4-day workweek( at full offer) throughout the whole 89 -person team.We're in a period of time where there's a bed of included nervousnes and stress in all of "peoples lives". At Buffer, we've been encouraging take time off, and unwinding productivity apprehensions, in addition to shifting internal deadlines, but we decided it's time for us to lean some real team-wide changes in place to back up these adjustments.This 4-day workweek stage is about well-being, mental health, and targeting us as humans and our families first. It's about being able to pick a good time to go and do the groceries , now that it's a significantly larger task. It's about parents having more season with girls now that they're having to take on their education. This isn't about us trying to get the same productivity in fewer days.One of my goals as CEO for this period of time is to articulated beings over revenue and to do all I have been able to get Buffer through this as unscathed as possible. An expansion of this, I've decided, is ensuring that we accrue the least debt possible during this time so that we can emerge from COVID-1 9 and have some huge months for customers and Buffer. One indebtednes that could possibly proliferating within corporations right now, is burnout. This is a key initiative we're set in place to reduce that impact.
How we came to this decision
Our People team did a few quick investigations with our crew during our April All Hands and the feedback we received corroborated our thought that that in addition to the general anxiety many of us are facing right now, teammates are struggling with not ever feeling pleasant or able to take time off.
Here are the results from our All Hands survey 😛 TAGEND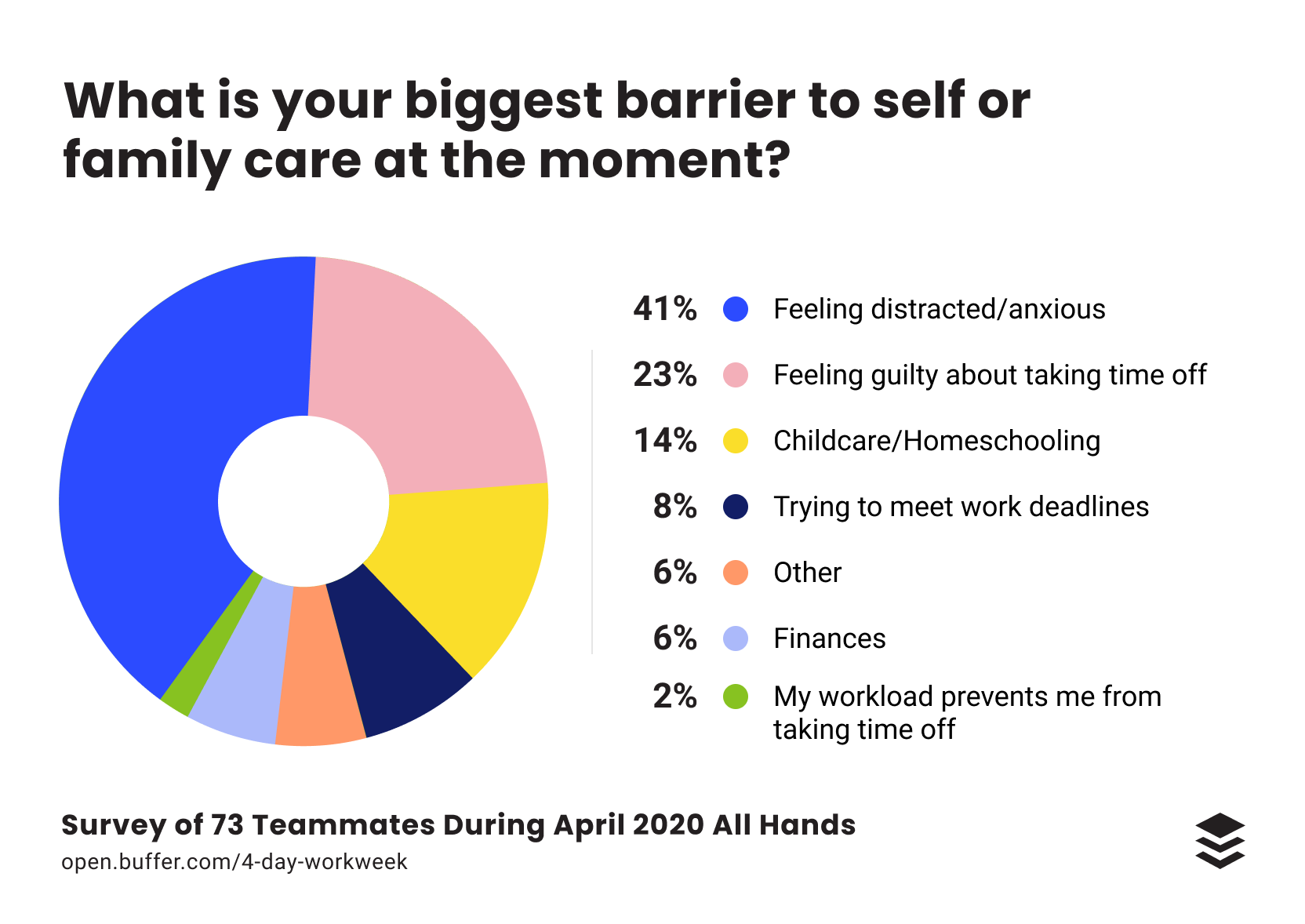 And our results from polling mothers at Buffer 😛 TAGEND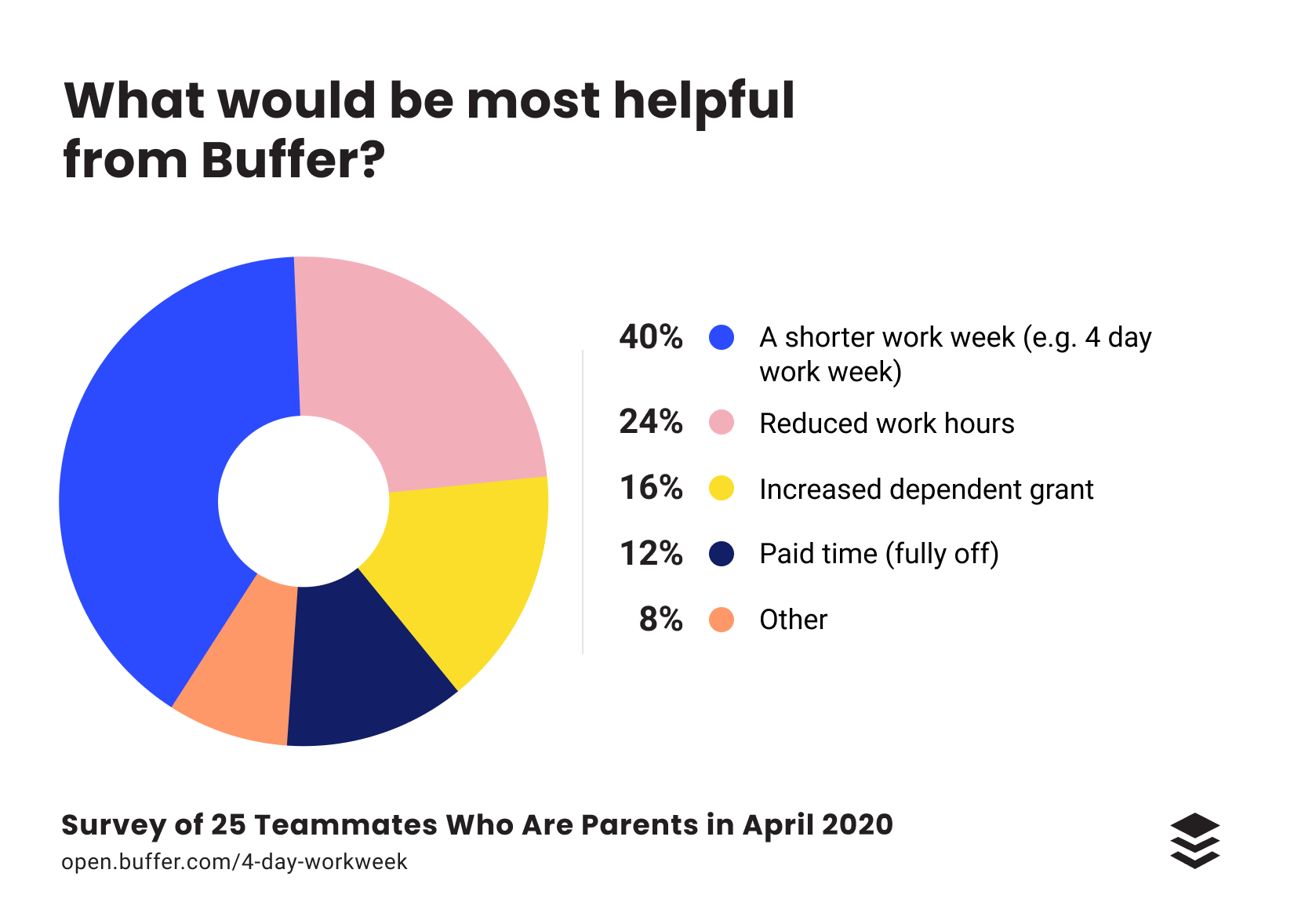 One thing that has been top of mind for us is that this month of trying a 4-day workweek isn't about pushing everyone's anxiety or distraction into a single day and expecting the other workdays to be "back to normal." We know numerous Buffer teammates will still have caregiving and other responsibilities on some or all of their day, and flexibility is still supported and promoted. This day off is to augment that flexibility and pay everyone a coordinated break-dance where they won't feel like they're behind or catching up when they return.
What our 4-day workweek schedule looks like
We invited each area to choose which usual workday will become an "off day" for May, all members of an expanse will make the same day off, and some areas( like Engineering and Product) coordinated this together. The prefer daytime remains consistent for the full 4-week reporting period the new working planned. We hope that doing this by area assists with the feeling of needing to' catch up' from a day off. For our Customer Advocacy team, we did things slightly differently to ensure coverage for our customers. Our Advocates have alternating Wednesdays and Fridays off. If they have Wednesday off in Week One, then they'll have Friday off in Week Two, and vice versa. This was done because having Wednesdays off ensures we are available for early week work spikes and feels restorative as a midweek option as unit member states will merely have 2 day back-to-back work on those weeks. We likewise ordinarily have lower publication on Friday and team members can enjoy a longer weekend on those weeks. Our Advocacy leadings are keeping an see on any increase in inbox volume to ensure this doesn't lead to added stress. We're keen to poise team wellbeing with delivering a great customer support experience.
What happens after May?
We're getting feedback from the team on the impact of this change using TinyPulse and taking broth of how things feel overall. Depending on the results and outcomes, we could possibly consider a 4-day workweek continue for another month or longer, or we could return to a more usual workweek.We'll related to the follow-up after this month-long period to share more about how the 4-day workweek has become for us. During this time, we're not inevitably becoming permanent programs or positioning precedent. Instead, the goal here is to be adroit and adaptive in reveal what is the best setup at Buffer for our patrons, teammates, and the company right now.
Read more: feedproxy.google.com